We would like to thank each participant! Here's the group photo: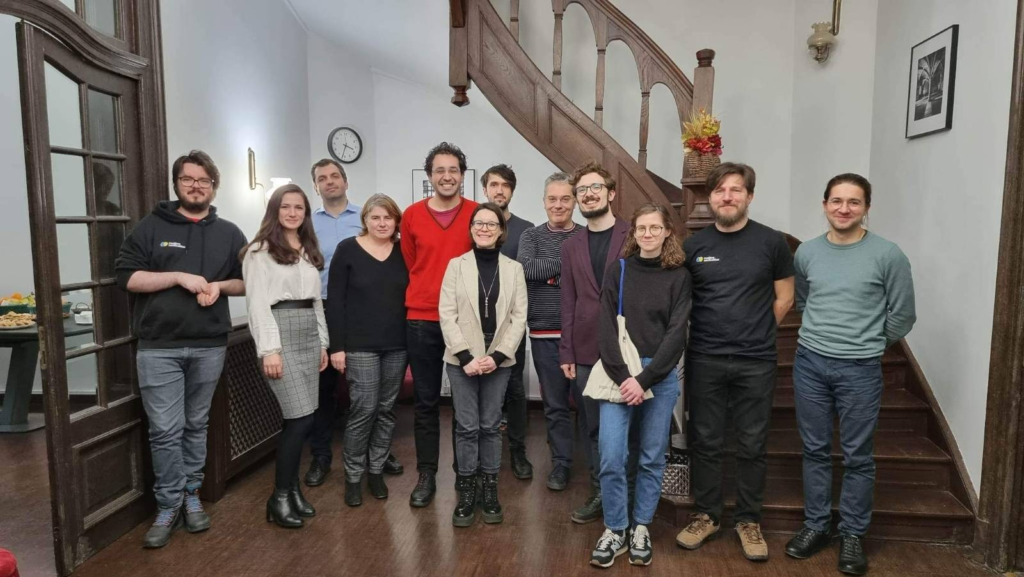 The original announcement follows after the break.
---
We announce the RV/ILDS/LOS InFormal Workshop on Logics, an event focused on formal specification and verification logics, to be held on 26 January 2023. It is organized jointly by Runtime Verification (RV), the Institute for Logic and Data Science (ILDS) and the Research Center for Logic, Optimization and Security (LOS), University of Bucharest.
Organizers: Denisa Diaconescu, Traian Florin Șerbănuță, Andrei Sipoș
The tentative schedule is as follows:
09:30 – 10:00 Coffee
10:00 – 11:00 Adam Fiedler, Completeness problems in Matching Logic
11:00 – 11:30 Horațiu Cheval, Matching Logic in Lean
11:30 – 12:00 Coffee
12:00 – 12:30 Natalia Ozunu & Ioana Leuștean,
‎‎‎‎‎‎‎‎‎‎⠀⠀⠀⠀⠀⠀⠀⠀⠀⠀⠀⠀⠀Many-sorted Hybrid Polyadic Modal Logic
12:30 – 13:00 Denisa Diaconescu, Sahlqvist formulas
13:00 – 14:00 Lunch
14:00 – 14:30 Traian Florin Șerbănuță, Towards Abstract Reachability Logic
14:30 – 15:00 Petar Maksimović, Separation logics: over/under/exact
15:00 – later Wine & Socializing
The event will be held physically (and broadcast online at the Google Meet link: https://meet.google.com/zme-oenf-pka) at the Institute for Logic and Data Science (Popa Tatu 18):